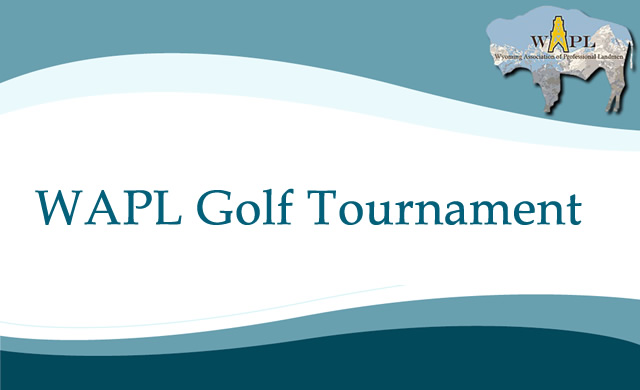 The 2019 WAPL Invitational Golf Tournament IS FULL!!
The 2019 WAPL invitational Golf Tournament is full currently. If you are a current WAPL member and would like to be put on our waiting list, please e-mail waplgolf@gmail.com. Currently you can sign up to attend the Educational Event, Networking Party, and Awards Banquet.
The educational seminar and Networking party will be on Thursday, August 1st and the golf tournament and awards dinner on Friday, August 2nd.
WAPL Educational Seminar Registration
(Please note that we are almost out of banquet dinner tickets and are no longer offering banquet tickets for sale online. You may enquire about banquet ticket availability by contacting the WAPL Golf Commitee by emailing waplgolf@gmail.com.)
Online registration for the WAPL golf tournament is FULL at this time.
Non-golfers, spouses or guests may register for dinner or the networking cocktail party online here. Awards, door and pin prizes will be awared at the banquet dinner at the Powder Horn Golf Club following the tournament.
ALL TEAMS ARE REQUIRED TO HAVE A MINIMUM OF TWO WAPL MEMBERS.
A bock of tee times have been reserved for WAPL Golf Tournament participants to play individual practice rounds. You can call the Powder Horn at (307)672-5323 to make reservations.
For questions email: waplgolf@gmail.com