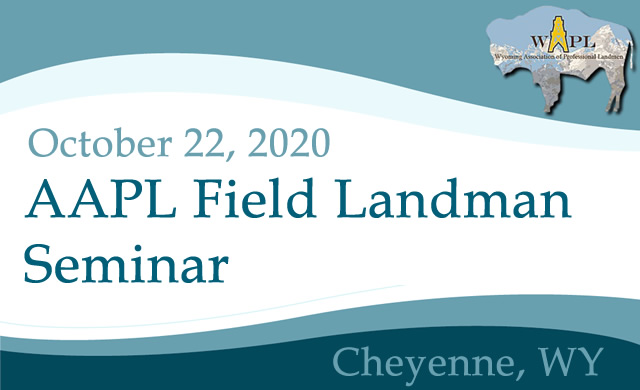 Where: Little America Hotel & Resort - Cheyenne (2800 W Lincolnway, Cheyenne, WY 82009)
When: Thursday, October 22, 2020; 8 am-noon
Learn More & Register: https://www.landman.org/calendar-and-events/calendar
Speaker Biographies:
Marron Bingle-Davis
Marron is a geologist with Sunshine Valley Petroleum Corporation in Casper, Wyoming. She is originally from White Lake, Michigan and received her B.S. in geological sciences from Michigan State University in 2002. She received her M.S. and Ph.D., in 2005 and 2012, respectively, at the University of North Dakota focusing on Upper Cretaceous and Paleogene paleontology of North America and India. While at North Dakota, Marron also completed a study on the statistical relationships of microfractures in the carbonate lithofacies of the Bakken Shale for the North Dakota Geological Survey.
Her current efforts are on Cretaceous petroleum systems in the Powder River Basin focusing mostly on the Lower Cretaceous Muddy/Newcastle Formation and Upper Cretaceous Turner Sandstone of eastern Powder River Basin. This research was presented at the 2013 Geological Society of America Annual Meeting and 2015 Enhanced Oil Recovery Institute's EOR-CO2 Conference. She has served on the board of the Wyoming Geological Association and is currently serving on the Society of Petroleum Engineering Wyoming Petroleum Section board, Tate Geological Museum Advisory Board, AAPG Energy Minerals Division Board, and the Petroleum Association of Wyoming Board of Directors.
In her free time she spends time with her husband, Mike, and her two children and also volunteers as a Girl Scout troop leader for her daughter's troop.
Mike Bingle-Davis
Mike Bingle-Davis is a senior geologist with Kirkwood Oil and Gas in Casper, Wyoming. Kirkwood currently operates in Colorado, Nevada, North Dakota, Utah, and Wyoming where Mike evaluates Kirkwood properties for infill and recompletion drilling in it's legacy assets as well as evaluating prospects.
This work necessitates collaboration with Kirkwood engineering, land departments, and regulatory to meet the companies goals in diversification, exploration, and development of its many assets. Prior to working at Kirkwood Mike was at Cameco Resources where he conducted many of its uranium exploration projects. He was integral in making recommendations and reporting towards Cameco's exiting of uranium exploration in the lower 48.
Mike is involved with the AAPG RMS and EMD, WGA, SPE, and has presented for all of these associations as well as the GPAA, local schools, and STEM initiatives across Wyoming. In Mikes limited free time he enjoys hiking and exploring with his family and developing computer applications for use in Geology.
Kris C. Koski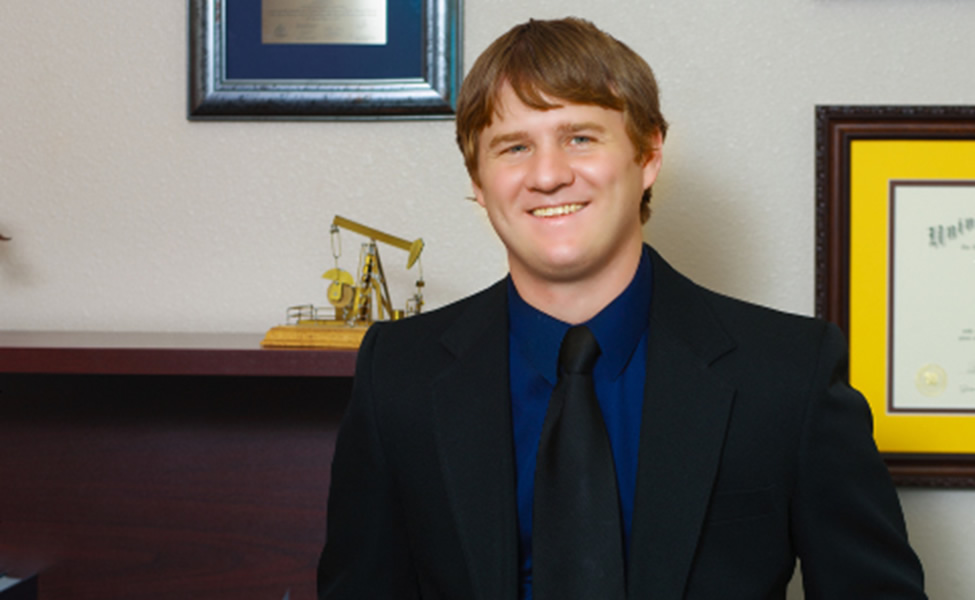 Mr. Koski is Of Counsel at Long Reimer Winegar Beppler LLP. He is proud to be a Wyoming native and focuses his practice primarily in the oil, gas, other minerals, water and energy industries. He understands the importance of the energy industry to the Rocky Mountain Region as well as the necessity for the responsible production of such natural resources.
Education and Licensure: In 2005, Mr. Koski received a B.S. in Engineering with a focus in electric power from the Colorado School of Mines, graduating with high scholastic honors. He received his J.D. from the University of Wyoming College of Law in 2008, graduating at the top of his class with honors and Order of the Coif. Mr. Koski is licensed to practice law in Colorado and Wyoming.
Prior Experience: Prior to joining Long Reimer Winegar Beppler LLP as an associate in July of 2011, Mr. Koski was an associate at a Houston, Texas based law firm where he represented oil and gas operators in the drafting and production of Drilling and Division Order Title Opinions. While in law school, Mr. Koski was a student intern for the University of Wyoming Legal Services where he assisted indigent clients in family law and various other civil law matters. He was also a student intern for the University of Wyoming School of Environment and Natural Resources where he provided water law research and drafted related legal memoranda. Prior to his law career, Mr. Koski was an electrical engineering intern at Xcel Energy where he worked on various electric power distribution projects. This mix of the legal as well as the technical side of the energy industry provides Mr. Koski with a unique understanding of the challenges associated with energy production and utilization.
Memberships and Associations: Mr. Koski is a member of the Wyoming Bar Association, the Rocky Mountain Mineral Law Foundation and the Denver Association of Oil and Gas Title Lawyers.
Eric Thompson
Eric received his J.D. from the University of Wyoming, College of Law. Prior to attending law school, Eric graduated from Regis University, in Denver, Colorado, with a double-major in Business and Economics. He is licensed to practice in Colorado, Wyoming, Utah and New Mexico.
Eric began his legal career at Akers & Thompson LLC, formerly Akers & Associates LLC, in January of 2010, and was promoted to partner in July of 2015.
His practice has focused entirely around oil and gas law, including mineral title examination on federal, tribal, state, and fee land, the acquisition and divestiture of leasehold and mineral properties, as well as service, joint operating, Communitization, and unitization agreements.